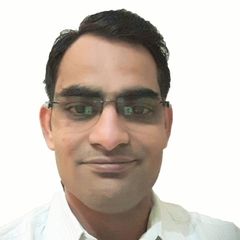 Rohitashva Singhvi
Accounting Professional
Abu dhabi, UAE
info@rohitashvasinghvi.com
rohitsinghvi2006@gmail.com
+971526273343
---
Skills
Accounting
Bookkeeping
Supply Chain
Media
Languages
English
Hindi
Work Experience
Assistant Accountant / Prestige Cars Services / Abu Dhabi, UAE
Nov 2013 –
Current
Handled daily data entries, income/sales reports, sales receipts and bank account transactions.
Coded payables/receivables, produced invoices and assisted in preparing monthly financial reports.
Performed various routine adjustments to company documentations, records and logs.
Double-checked accounting reports, verified invoices and various documents for accuracy.
Prepared supporting documentation for auditing whenever auditors required.
---
Accounts Assistant / Anandilal Lalpuriya / Jaipur, India
Jun 2011 – Oct 2013
Performed Book Keeping of Accounting Data related to construction operations and Payroll Management.
Received and processed all invoices, expense docs and requests for payment.
Prepared cheques for payment & Management of Pettycash.
Assisted Accountant in Reporting to Senior Management.
Assisted Auditors in year end Audit.
---
Assistant RMH / Shree Cement / Jaipur, India
Jun 2011 – Jun 2011
Procured raw materials like fly ash, mineral gypsum, chemical gypsum & clinker.
Receipt notes generated in oracle system for received material.
Monitored supply chain process for smooth operations.
Prepared MIS, Inventory Reports and Maintained Inventory of closing stock values for received material.
P.O. created for material to be ordered from supplier as per approval of seniors.
Education
IGNOU, Delhi
2008
PG Diploma in International Business
---
AIIMAS, Chennai
2008
Diploma in Mass Communication
---
Jai Narayan Vyas University, Jodhpur
2005
Bachelor of Commerce